Hey everyone! It's that time of year again (sometime in March, or perhaps in April), and that means it's time for one of the east coast's biggest gaming conventions!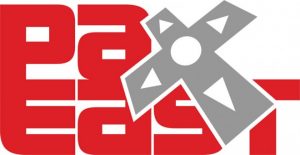 I've been going to PAX East almost every year since 2011, so I wanted to write up a quick blog post on the opportunities available for indie audio designers at the convention.
As a heads up, PAX East is crowded. Very crowded. There's lines to get into the convention center, lines for all the games, lines for the show floor (only if you want to get in first thing in the morning), lines for the panels, lines for the bathroom, lines for food, lines for beer. So when trying to plan out your weekend, you'll want to allow ample time for this.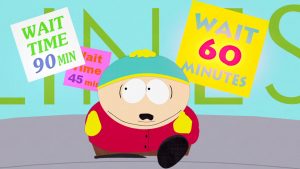 Another thing you'll want to keep in mind too- it's important to have everything on your person you will need for the day. While PAX is held at a really nice convention hall, it is actually quite isolated from most of the hotels. You'll get to PAX from your hotel via a shuttle bus (there's also a line for this, by the way), which doesn't run between the daytime hours of the convention. So there's a shuttle that will take you from the hotel to PAX, and that only runs till about 11AM or so. Then there's no shuttles until the evening. So if you leave something in your hotel, you're going to be at least a mile away… in shitty downtown Boston traffic. So make sure you have all your business cards/phone chargers etc on your person when you leave the hotel in the morning.
Anyway, you've got your business cards (or if you don't, there is a FedEx/Kinko's right in the convention center), and you're ready to talk to indie developers! Great!
I mentioned before that the show floor was crowded. It's also huge. And very, very crowded. You know the subways at rush hour? Like that. Maybe slightly less crowded than that, but only because the PAX show floor is obviously larger than a subway car.
Anyway, a huge crowded show floor basically means you'll have a really hard time finding the indie booths unless you know where to go. They're usually somewhere around the middle of the show floor. In order to help you on your quest to find the indie developers at PAX, I would highly recommend downloading the Guidebook app. It's a handy-dandy app that is preloaded on your phone (so it doesn't require WiFI to load), and it lists all the panels, vendors, developers etc at PAX. Best of all, it'll provide you with a map of the show floor/convention center, so you won't get lost nearly as often as you would without it.
Protip, once you get to the show floor (assuming you came in through the main entrance), make a beeline past all the big booths and head for the center of the hall. You should run into the Indie Megabooth, which is basically the home of all the indie developers at PAX. And according to the Indie Megabooth site, there's going to be over indie 80 developers to meet at PAX this year! Be sure to check out their games on the website before you hit the show floor.
Hopefully, this brief post helps you out in your quest to meet developers at PAX. It can be difficult with the crowds, but try to at least get out there and meet a few developers this weekend.
And if you're going to be at PAX East this weekend, come find me! You can always tweet at me @ACMenes. If you're into competitive gaming as well, I'll be speaking on a panel about how competition can be positive, healthy, and teach you how to improve yourself, both personally and professionally. Info about that can be found here.
See you this weekend!